These enamel pins are 3/4" tall and are sold with a custom paper backing for each of them.
The ghost on the design (who I've affectionately named "Legs") has been a character I've been drawing for the last few years. I'm a big fan of ghosts, and this character first was used extensively in an animation I did during college.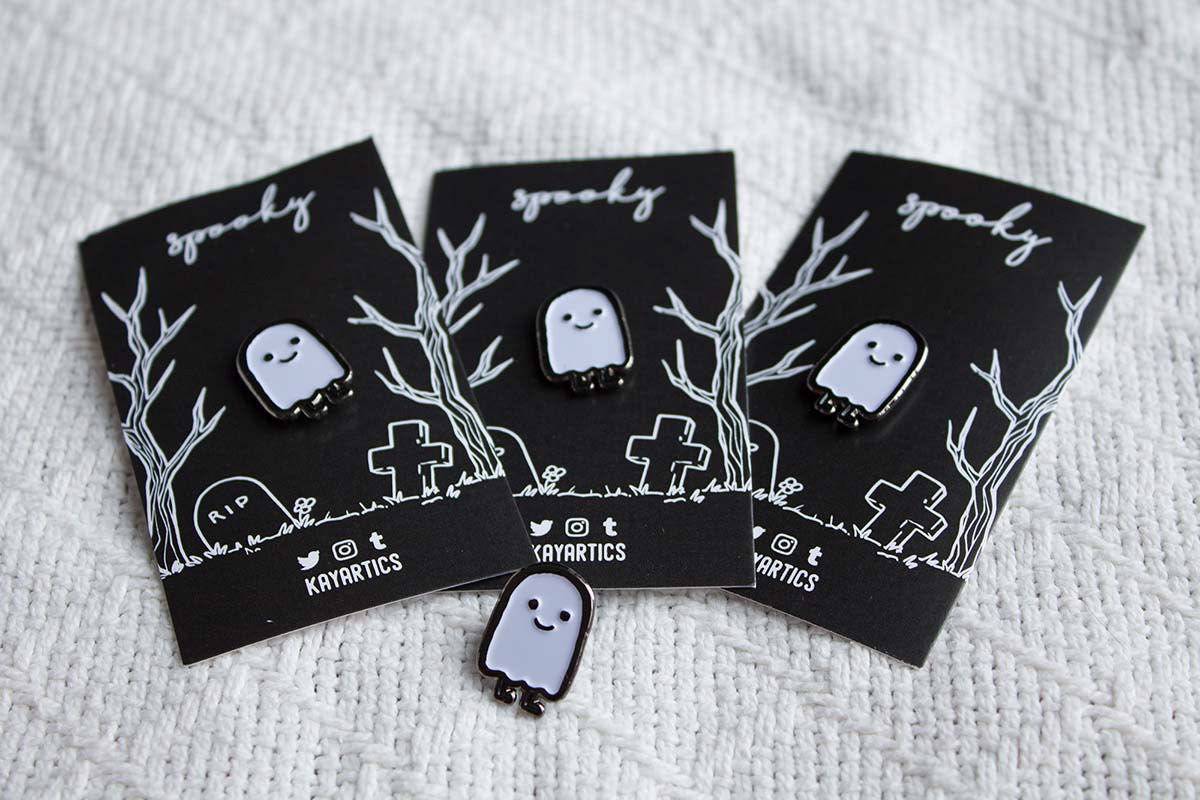 The original sketch for the final pin.
Below is the original animation that Legs the ghost appeared in from 2012.